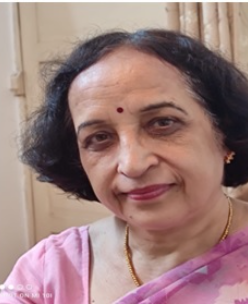 Dr Pratima Mittal
Ex Professor & HOD Dept of Ob-Gyn VMMC
and Safdarjung Hospital New Delhi.
Hon FRCOG from Royal College UK for exemplary work done in women healthcare.
Vice President FOGSI 2018.
Member Technical Resource Group MOHFW, GOI for Adolescent Health, Maternal Health, Contraception, Comprehensive abortion care (CAC) & Maternal Death Review.
Collaborated many WHO projects as stillbirth registry, maternal and perinatal death Surveillance, mother in NICU-MNICU, Preterm birth Cohort.
Established one of the first fully equipped obstetric critical care unit in public sector.
Published >70 papers in international and national journals.