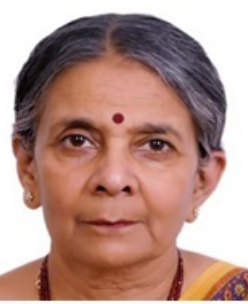 Dr Reva Tripathi Ex HOD Dept of Obs Gynae MAMC
She retired as Director Prof. and Head of Department of ObGfrom Maulana Azad MedicalCollege, New Delhi after 33 Years of Service.
She is also former Head of department of ObG, Delhi University and former Dean, Faculty of Medical Sciences, Delhi University.
She has published more than 88 papers in International and National Journals and has contributed to chapters in more than 40 books.
She has led various research projects funded by ICMR, UGC, Ford Foundation andDepartment of Biotechnology, Government of India.Has been member of various expert committees of GOI viz MCI, ICMR, DU, MoHFW, NBE, UPSC, BIRAC etc.Areas of Interest - High Risk Pregnancy, Maternal Mortality, HIV in Women, Menopause, Gynaeoncology.